Welcome to our Website
Presentation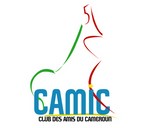 The Club des Amis du Cameroun is an association created in Yaounde, on February 22, 1992, by a young Cameroonian named Jean ONGOLO, with the aim of training and supervision of youth, economic and social development of Cameroon.
Its motto is: "Friendship, peace, and development".
The structures of the Club of Friends of Cameroon are the following:
Ø Honorary President,
Ø A national executive office
Ø Committees.
The headquarters of the Club des Amis du Cameroun is in Yaoundé, Cameroon.
More...